Information on the research response in Latin America to COVID-19. This area is coordinated by FioCruz in Brazil.
Here we attempt to bring together all the information, resources and updates being provided by all the Latin American networks. The aim is to make it as easy as possible to find the right information, support and guidance, by connecting all the Latin American initiatives together and making all the sources of reliable information and tools both accessible and discoverable.
Please check back here as we continue to add and update content.
PAHO Director calls for urgent action during a Virtual Media Briefing - Washington, DC, March 31, 2020
The PAHO Director Dr Carissa F. Etienne highlighted the solidarity of the region and the need to continue sharing resources, expertise and joint decisions to accelerate access to health services, research and innovation. She also emphasized that PAHO will continue to facilitate exchange between countries, and to work intensively with Member States, particularly those with the weakest health systems, to strengthen surveillance and early detection of cases and on ensuring health service preparedness.
The region has moved to a mitigation mode with all 33 countries and 15 territories reporting cases.
The WHO has developed the SOLIDARITY trial platform to assess potential therapies for COVID-19.
The aim is for thousands of patients to be recruited globally, with standardised data capture that can be easily shared. Currently this protocol has been developed with four treatment arms, but it can be changed at any time and there is scope for adapting this to different settings, and potentially, different endpoints. Many research teams are planning on implementing this study. So far, Argentina, Brazil, Colombia and Honduras will be participating.
Reed more about the Solidarity Trial here
The Latin American country that has been affected the most by the COVID-19 coronavirus disease is Brazil.
The country confirmed it's first positive case of COVID-19 on the 26th of February marking the first positive case in the South American continent. The Federal Government of Brazil released the Coronavirus SUS application code, developed by the Ministry of Health and available for free at the government's virtual store, the Apple Store and the Play Store.
The Coronavirus SUS application was launched on February 28 to raise public awareness of the coronavirus. By accessing the app, citizens will know how to prevent themselves and what to do in case of suspicion and infection. Other countries can adopt the technology and offer the information to their users, adapting the language and geolocation. Argentina, Ecuador and Panama have already contacted the Brazilian government and received the application code. Read more here
Mosquitoes and Covid-19 are a ticking time bomb for Latin America
Latin America's coronavirus outbreak is playing out against a backdrop of already rampant arboviruses like dengue, chikungunya, yellow fever, and Zika. Global guidelines on tackling Covid-19 fail to take into account local specificities, underplaying especially the social risk factors underlying this "syndemic". With the Brazilian health system in particular danger of being overwhelmed, the vital work of community health workers must be protected at all costs, write Clare Wenham (LSE Health Policy), Gabriela Lotta (Fundação Getulio Vargas), and Denise Pimenta (Fundação Oswaldo Cruz). Read more here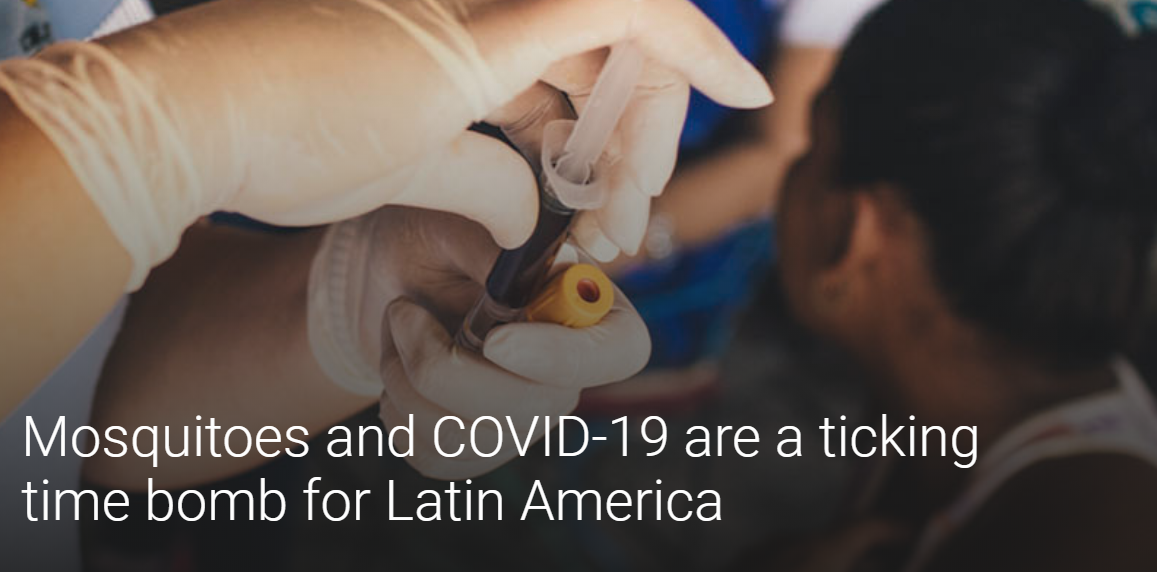 The Graphic below traces the number of cases in the Latin America by country daily:

Find more statistics at Statista