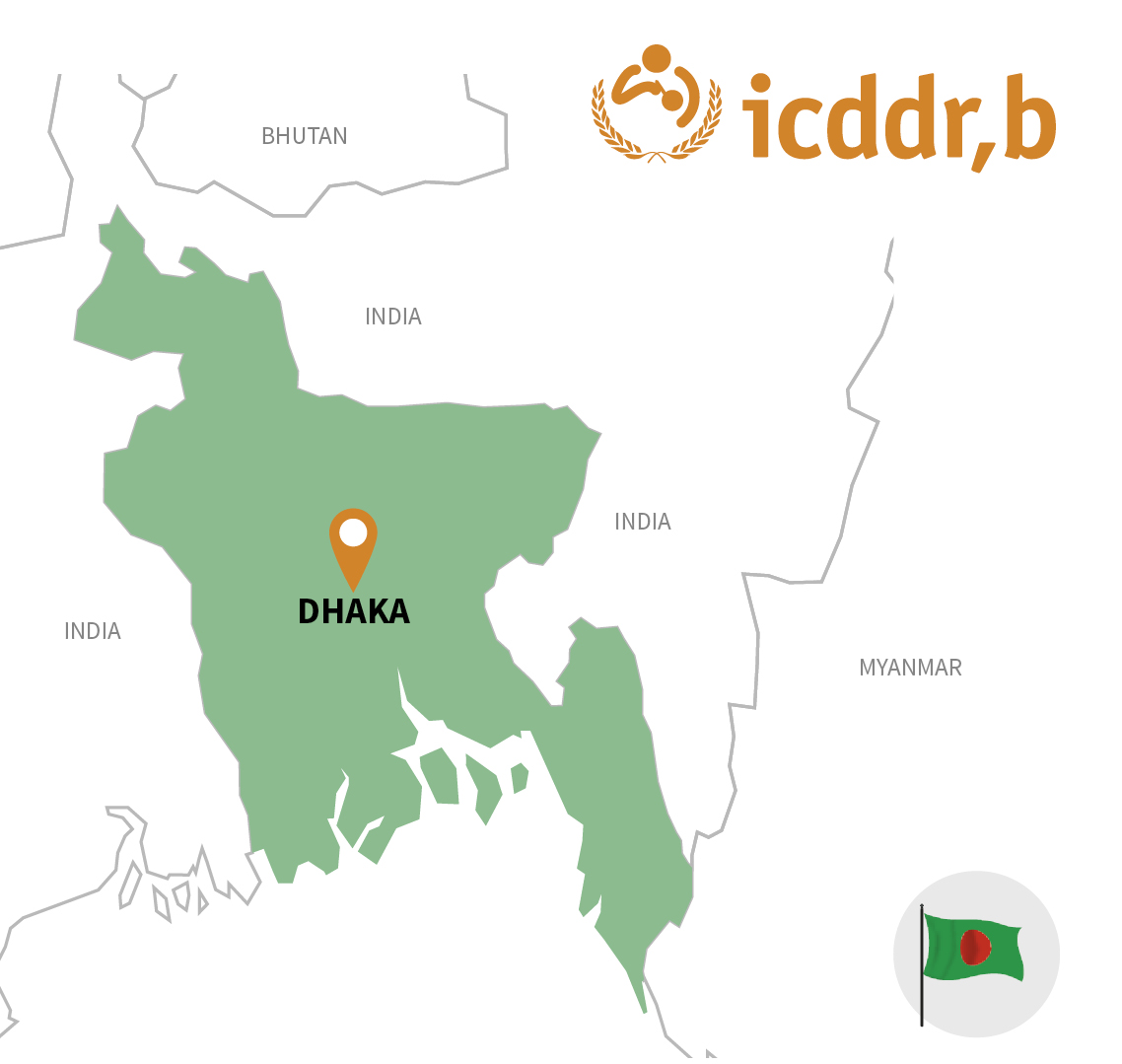 The science and understanding underpinning the Covid-19 outbreak is emerging at an unprecedented and impressive rate around the world. Led by a team based at icddr,b in Dhaka, Bangladesh, the aim is to drive and seek wider engagement with teams across the region to illustrate and promote the studies and research strategies, planned and underway as part of this global effort to respond. These initiatives seek to strengthen research capacity, promote and recognise locally-led health research, improve visibility of research teams and centres, and contribute to the science of sharing.
...................................
Here we attempt to bring together all the information, resources and updates being provided by all the Asian networks and pan-Asian organisations who work in health research. The aim is to make it as easy as possible to find the right information, support and guidance, by connecting all the Asian initiatives together and making all the sources of reliable information and tools both accessible and discoverable.
The first cases of COVID-19 in Asia were reported to the WHO on 31st December 2019, via the WHO China Country Office. The cases, detected in Wuhan City, Hubei Province, were the first cases of COVID-19 to be reported globally and as the cause of the condition was then unknown they were reported as 'cases of pneumonia with unknown etiology (unknown cause)'. From 31st December 2019 through 31st January 2020, a total of 44 case-patients with pneumonia of unknown etiology were reported to WHO by the national authorities in China. The causative agent was identified as a novel coronavirus, later named SARS-CoV-2, on 7th Jan 2020 by the Chinese authorities.
All countries in Asia except Turkmenistan and North Korea have reported COVID-19 cases.


How are we Responding to the COVID-19 Open Research Challenge? Experiences from South Asia
Questions around disease surveillance and characterisation as well as challenges related to prevention, diagnostics and management for COVID-19 arise in different regions. This open workshop (hosted by The Global Health Network, 23/04/2020) was organised in partnership with the Clinical Research Office, Shaukat Khanum Memorial Cancer Hospital and Research Centre in Pakistan, bringing together experts in the field from across Pakistan, India, Bangladesh and Nepal to understand how South Asian countries are reacting to the outbreak and identifying the research gaps that need urgent attention in these settings.
Asia Resources - per Country
Click your country to see links to resources
If you have anything to add or suggestions on what would be useful please get in touch info@theglobalhealthnetwork.org
Key research organisation contacts:
The following is a list of contacts within Asian organisations, including the WHO Regional Groups, China CDC and other institutions who are preparing to deal with this response. You can find more information also via the partner links listed in the right hand navigation.