A Randomised, Embedded, Multi-factorial, Adaptive Platform Trial for Community-Acquired Pneumonia
REMAP-CAP is an international platform trial, the broad objective of which is to determine and continuously update the optimal set of treatments for severe community-acquired pneumonia (CAP). CAP is a leading cause of death from infection globally, with lower respiratory tract infection implicated in approximately 3 million deaths in 2016. This makes it the fourth most common cause of death world-wide, and the leading cause of death in developing countries. Bacterial and viral infections are responsible for the vast majority of CAP.
The REMAP-CAP protocol has been devloped so that eligible patients are randomised to receive one intervention in each of one or more categories of CAP treatment ("domains"). These interventions (e.g. antibitotics, antivirals, steroids) can be tested simultaneously. Over 50 sites are currently participating in the trial globally.
In response to the ongoing COVID-19 pandemic, REMAP-CAP has submitted for approval to implement the Pandemic Appendix to the Core Protocol, so that the platform can respond rapidly in the event of widespread incidence of severe CAP resulting from the COVID-19 outbreak. This Appendix is now approved at most sites.
Are you interested in taking part? Further information can be found below, or directly at the REMAP-CAP website.
Smart, Innovative, Continuous: REMAP-CAP Launches First Video
REMAP-CAP, an Adaptive Platform Trial for Community-Acquired Pneumonia, launched its first in a series of videos. The video shows the uniqueness, smart, and easy-to-handle design of this trial. As an adaptive platform, REMAP-CAP is designed to adapt in the event of a pandemic, increasing the likelihood of patients receiving an effective treatment.
Combatting antimicrobial resistance – COMBACTE – battles antimicrobial resistance by speeding up the development of new antibiotics. CLIN-Net, the clinical network pillar of COMBACTE, is involved in the site selection of the REMAP-CAP trial and aims to select 250 hospitals across Europe.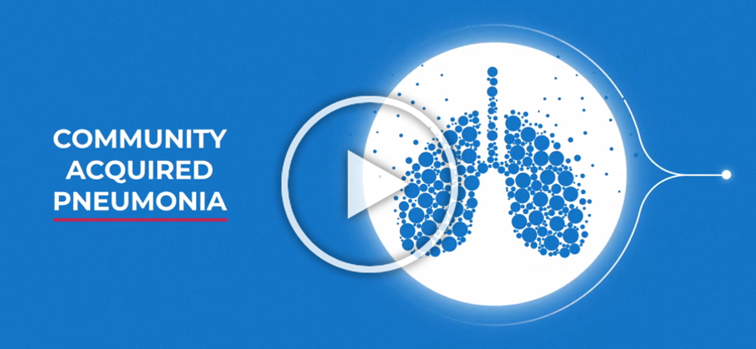 Use the buttons below to navigate the COVID-19 Research Implementation Hub themes